Saffa Designs was founded by Kris and Mel Van Wellen in 2018. Mel has always been artistic, with a passion for home decor. Kris wanted to utilise his digital marketing background and entrepreneurial mindset, so we started Saffa Designs to join our two passions. Mel designs all of our prints, while Kris runs the website, online platforms, marketing and all back-office business functions.
Growing up, Kris' mum was an entrepreneur and whilst she worked a lot, she was always around for her kids, something that is extremely important to Kris and Mel as they have started a family. Working around their two boys results in a lot of late nights, but ensures they get to spend time as a family and be a part of their children's lives as they grow up.
Kris and Mel built the business from their home, where all aspects of production began, to now being a much larger outfit. They have been involved in every part of the business, from printing and framing, to packaging and returns. They know all of their products inside out and are always happy to provide advice, or make small changes to designs, to ensure our artwork fits perfectly in your home.
The Sun Silhouette Print Set of 3 has always been a firm favourite for Kris and Mel and has actually turned into our top selling product. They love the neutral, warm tones with the bold contrast of the silhouetted tree and birds and actually have this print set in their guest room at home, which always receives compliments.
As a small business, Saffa Designs is different to competitors. When you buy from us, you deal with us directly. We take enormous pride in every order, wanting all of our customers to love their new purchase, which is why we will always go above and beyond to provide any help. The steps we take to be environmentally friendly are also really important and well received, as many of our customers are working to be more conscious of the environment when they order online.
Partnering with Ecologi and the Eden Reforestation Project in 2020 has allowed Saffa Designs to offset its carbon footprint. By planting trees and funding climate projects, we have become a carbon positive company, an achievement that we are really proud of! We have also gone 99% plastic free and our production labs in the UK, USA, Netherlands and Australia have helped cut down our carbon footprint with international deliveries.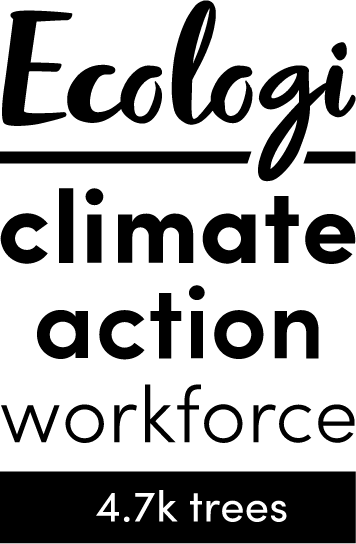 Whilst Saffa Designs started with wall art, we have expanded our product range to include personalised gifts, glassware and homewares. We are constantly adding to all product ranges so that our website can be a one stop shop for all your home decor needs.
You can shop our full range of products at saffadesigns.com or on Etsy.